- behaviour counselling sessions: online/ phone consultations, and half hour practical training sessions
- one-to-one puppy training (half hour intensive training sessions now available)
- dog obedience classes (hoping to restart in Sept)
- a weekly Writing Therapy Group, Monday afternoons at the Oast Theatre in Tonbridge (suspended for now)
- a monthly creative writing lesson at Hildenborough library (suspended for now)
News
- Training classes will hopefully resume mid-late September.
- Face to face behaviour and training sessions have now started, although there are several changes to these special sessions - more details on the animal behaviour page.
- Sarah is going to be part of the judging panel for this year's Hammond House International Literary Prize, in the screenplay category. The theme this year is 'Survival', and the deadline is the 30th of September 2020. There are other categories for short stories and poetry, with short-listed entries being published in an anthology. The top three scripts will have teaser-trailers filmed. There is also a feedback option for those seeking a bit of advice about their writing, and how it can be improved. It's well worth entering.
More details can be found on the Hammond House website.
If you've never had a go at writing scripts, but would like to enter the screenplay competition, Sarah has added a basic guide on the writing page.
How to Cope with your Puppy or Young Dog:
a short guide to their behaviour and training.
Available now on Amazon.co.uk as an ebook.
This short guide includes information on behaviour, common issues (including jumping up, biting, and toileting accidents), and early obedience training.
For more details please click on the writing page.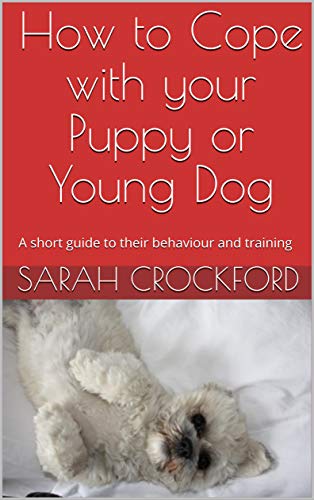 Run or Love
Available now on Amazon.co.uk as an ebook.
Run or Love by Sarah Crockford is a romantic comedy novel, being released in five parts, on Kindle.
Parts 1,2 and 3 are available now...
Part 1: Looking for Signs
Part 2: Taking Risks
Part 3: Stepping into Trouble
Parts 4 and 5 coming soon.
For more information please click on the writing page.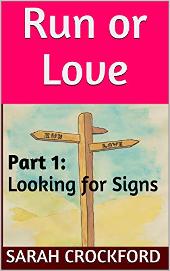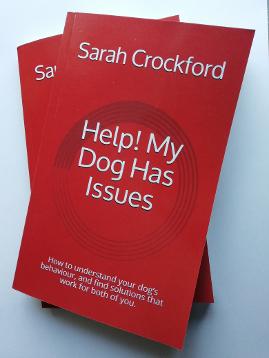 Available on Amazon.co.uk as a paperback or ebook.
For more details pleaseclick on the writing page.
Five-star review:
"This is a gem of a book for anyone with a dog, or even thinking about getting a dog. Sensitively written, Sarah really helps you see the world from your dogs point of view as well as your own, making understanding their behaviour so much easier, shedding light on problems which otherwise can be difficult to figure out. Great practical advice on finding a way forward for you and your dog. Highly recommended!"
D.Mannerings