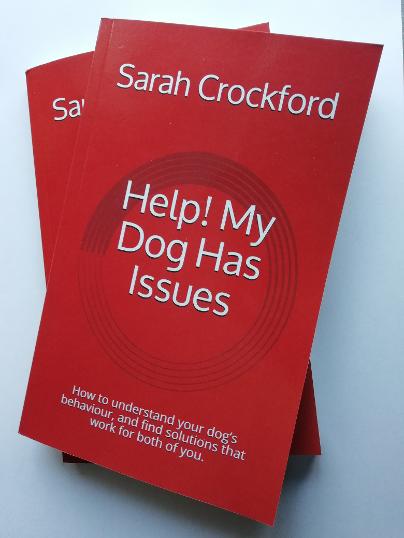 Available from Amazon.co.uk as a paperback or eBook.
Click here to see see details on Amazon.
Sarah's book about dog behaviour and training will help you to understand your dog, and your own behaviour too. It will guide you on your journey to improving your dog's behaviour, through creating lasting changes, rather than relying on quick fixes.
'Help! My Dog Has Issues' is split into three parts:
- Understanding Our Dogs
- Understanding Ourselves
- Finding Solutions
"This is a gem of a book for anyone with a dog, or even thinking about getting a dog. Sensitively written, Sarah really helps you see the world from your dogs point of view as well as your own, making understanding their behaviour so much easier, shedding light on problems which otherwise can be difficult to figure out. Great practical advice on finding a way forward for you and your dog. Highly recommended!"
D.Mannerings
Help! My Dog Has Issues - 2nd Edition
This book is in the process of being written - until then the original version (above) will remain available as a paperback and eBook. The second edition will include more information about specific issues such as lead aggression and separation anxiety.
Sarah will also be rewriting and updating her mini-book on puppy behaviour, and it will be relaunched later this year as 'Help! My Puppy Has Issues'. More information coming soon! But for now, 'How to Cope with Your Puppy or Young Dog' is still available as a paperback and eBook (see below).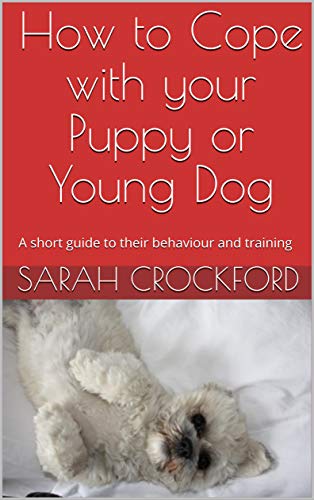 How to Cope with your Puppy or Young Dog:
a short guide to their behaviour and training.
Available as a Kindle ebook, via Amazon.co.uk.
Click this link to see details on Amazon.
Living with a puppy or young dog can be a rewarding and exciting time; it can also be full of anxiety and stress.
This short guide covers information on general behaviour, and how early training and careful management can prevent common behaviour issues developing.
Sarah's YouTube videos
What is Balanced Dog Training?
A short introduction to the three things you need to know when training a dog.
Making the choice to change...why there are no 'quick fixes' in dog training.
Although it can be frustrating and unsettling to realise that we have to change ourselves before we can change our dogs, it's the only way to achieve long-lasting results. This is a few of my thoughts on the subject.
A Canine Connection: finding the strength to help them.
Living with a dog isn't always easy, especially if they have issues; but if we love our dogs, we will want to help them, even if that's hard for us. This is a few of my thoughts about it.
Quick Guides to Dog Training
Sarah has written these as a companion to 'Help! My Dog Has Issues' to help you train your dog, and also to help you make a plan for improving their behaviour. They work best once you have a basic understanding of what upsets and motivates dogs, and how our behaviour can sometimes get in the way.