I've always written in a journal, but that's just been for me. Although I've had lots of ideas for stories, and the desire to share my thoughts about animal (and human) behaviour, it's only in recent years that I've had the confidence to share my writing. Because I've experienced the benefits of Writing Therapy for mental health, I aim to encourage others to start writing too.
I had been running a creative writing group, and a writing therapy group, before coronavirus made it necessary to take a break. But they will return once it's safe to do so. My behaviour consultations and puppy training are now being done at a distance: online, and on the phone.
Apart from the books I've written (that are now available through Amazon), I won the 2018 Hammond House International Literary Prize for my short film script 'The Bargain'. I also have a short story recorded for a podcast by Hawk and Cleaver.
I've had a various jobs over the years, from seller of scented candles, gardener, to work in kennels, stables, and then as a lecturer in a land-based college. I've studied counselling, have a teaching qualification, an HNC in television production and a BSc (Hons) in Equine Management. I also passed the Association of Pet Dog Trainers advanced instructors course.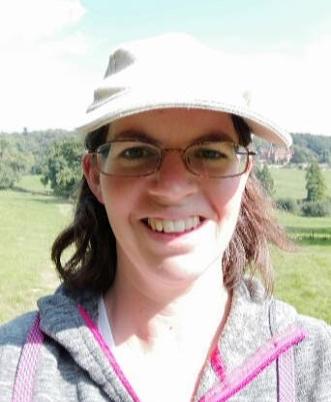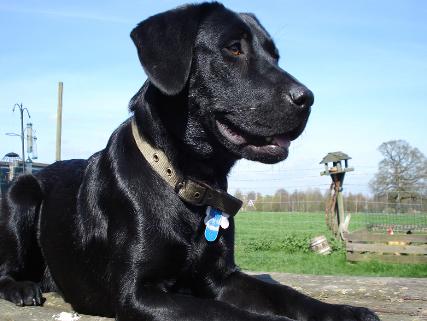 My dog...
Much more important than me, is my black lab Bea, now nearly ten, and starting to go grey round her muzzle. She's hoping it gives her a distinguished look, and ensure that puppies will leave her alone. So far it hasn't worked.
This picture is from her younger, more glamorous days, sitting on the garden table, pretending to be Queen of the Chickens. They rarely took any notice of her, and refused to curtsy.
She helps me when I write, especially wanting lots of walks, which is when I do most of my thinking.
She's a star, and we very nearly made it onto Britain's Got Talent as part of a troop of 13 dancing dogs a few years ago. We had great fun at early auditions, but didn't make it to the judges round unfortunately!